Hello Bidtellectuals!
New day, same great newsletter.
Congratulations to Bidtellectual of the Week Kevin Dwyer!
Bidtellect Releases AARDvark: Answer to Clumsy Manual Bid Factoring
An acronym for its own abilities, AARDvark refers to Automatic Algorithmic Rate Determination. The technology supersizes Bidtellect's optimization engine and taps the power of automatic bid factoring as a performance tool using cookieless, non-identity based signals.
"Bid factoring has long been a favorite tool of many traders, but has been restricted by its limitations….Bidtellect's AARDvark takes the burden of bid factoring away from the trader. It deals in features more granular than are typically available and inherently handles multivariate factoring." – VP of Product Arthur Hainline
Speaking of Arthur, we dive in for a conversation that sheds a little more light on AARDvark and what it means for advertisers, traders, and performance. Watch it below.
READ: AARDvark Press Release
Ad Tech's Great Resurgence is Upon Us
If you had read the headlines of "AdTech's demise" as recently as February 2020, when nuclear winter was declared, you'd look at current public market valuations, the recent IPO's and SPAC's, funding rounds, and the flurry of M&A activity in the space today and think: yeah, ok, crazy. And maybe you did. AdTech is having a moment, but in order for it to reach its potential, change is necessary. Bidtellect SVP Growth and Strategic Business Development Craig Aron on the future of ad tech.
Bidtellect is excited to announce our featured role in Adweek's upcoming Elevate: Brand Safety Event. Join Bidtellect CEO Lon Otremba in conversation with Adweek Chief Brand Officer Danny Wright for 5 Ways Technology Can Create a Brand Safe Environment for Advertisers.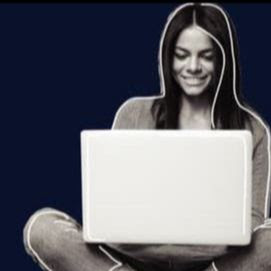 Trader Scorecard: Your Questions Answered
Bidtellect introduced the beta stage of its first-ever online training certification program. But you have questions and we have ANSWERS. Questions like: What will I learn? Is there a cost? Why do I need this course? How do I start? Check out our FAQs and GET CERTIFIED, BABY!
Case Study of the Week: Tourism Client Achieves 324.7% ROI on Hotel Bookings and Qualified Site Traffic
Vaxxed and waxxed and ready for SUMMER. Travel is coming back, baby, so read this case study for how a US tourism client turned to Bidtellect to drive qualified traffic to their tourism landing page and accompanying content pages. Hello ROI.
Bidtellect is Hiring!
Join our group of talented individuals to push the bounds of adtech and power smarter advertising.